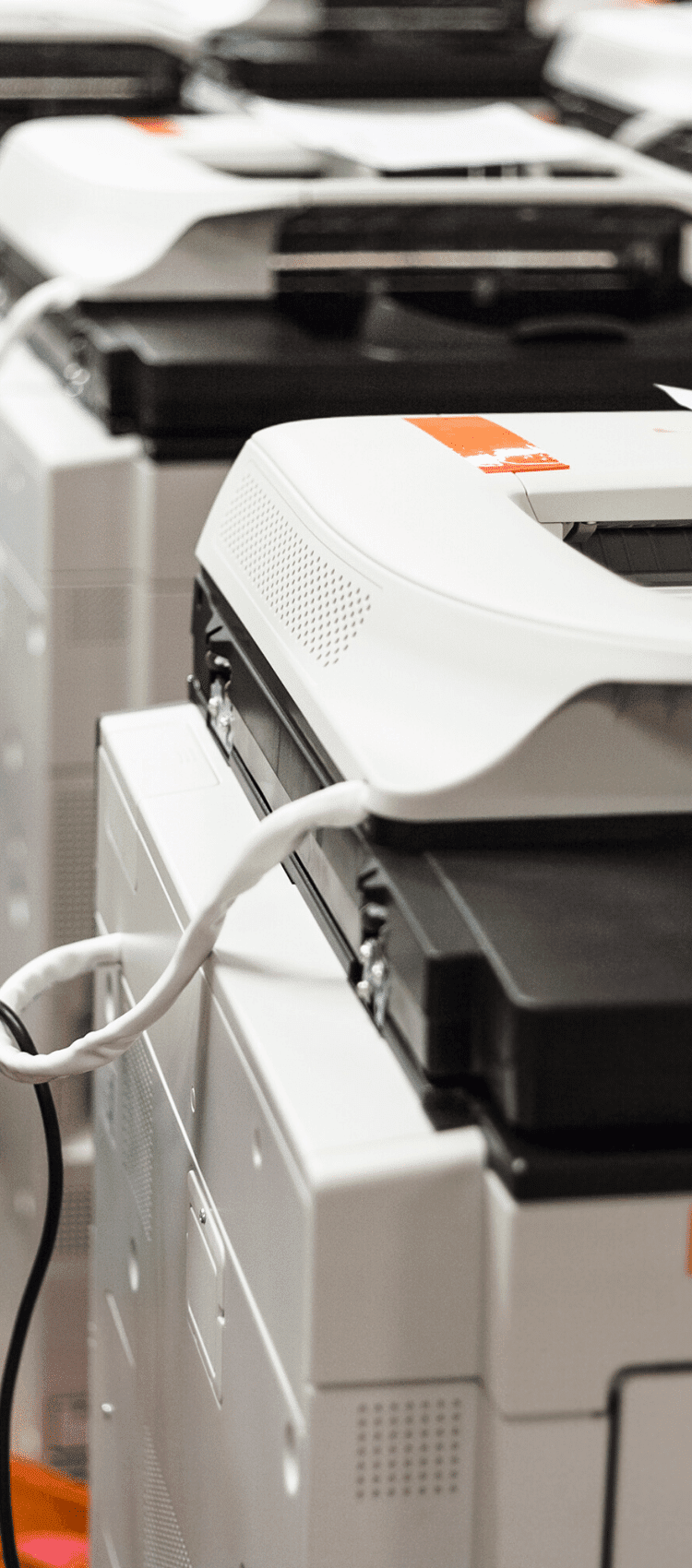 Office Cleanout Services
The office is the nerve-centre of any business and the environment in which your employees work greatly affects the work which can be done. Besides from being good practise to maintain a clear office and not allowing your productivity space to become a mini archive of sensitive information and unnecessary clutter, the amount of work done is closely related to the state of your office.
Think of the amount of work your business has completed in the last year, the growth you've seen, and imagine how much more you could've done if your employees were just 15% more productive.
What's more, having paperwork spilling out of shelving and on to desks can greatly increase the chances of a data leak, which could land your business in significantly more trouble than just lost productivity, all caused by the decluttering you didn't have the time for.
Though this task carries great importance, we know that often running a business brings tasks of greater importance and you probably don't have the time to devote a day to an office cleanout.
Employee productiveness greatly depends on their motivation to work, which is in-turn dependent on the environment they are working in. As a manager, it is your duty to maintain employee motivation and you can do this with an office cleanout with Little Green Junk. Call us today to improve your business' productivity.
This Is What Little Green Junk Can Do for You.
A great business requires a great place to work and this is simply not possible with clutter and wasted space – we can help. At Little Green Junk we want to help you create the most productive space you can by removing what you don't need, at little cost and with minimal disturbance to your business.
Once an appointment has been made, we arrive punctually at the specified time and carry out our work efficiently, allowing your business to continue with their work as undisturbed as possible.
The amount of waste paper and other items that an office can generate will surprise most business owners, and in todays climate, it is imperative that the waste gets disposed of properly. At Little Green Junk York we recycle everything we can, while ensuring that any sensitive data is destroyed where necessary – once the data has been removed from your office, you wouldn't want it going anywhere else!